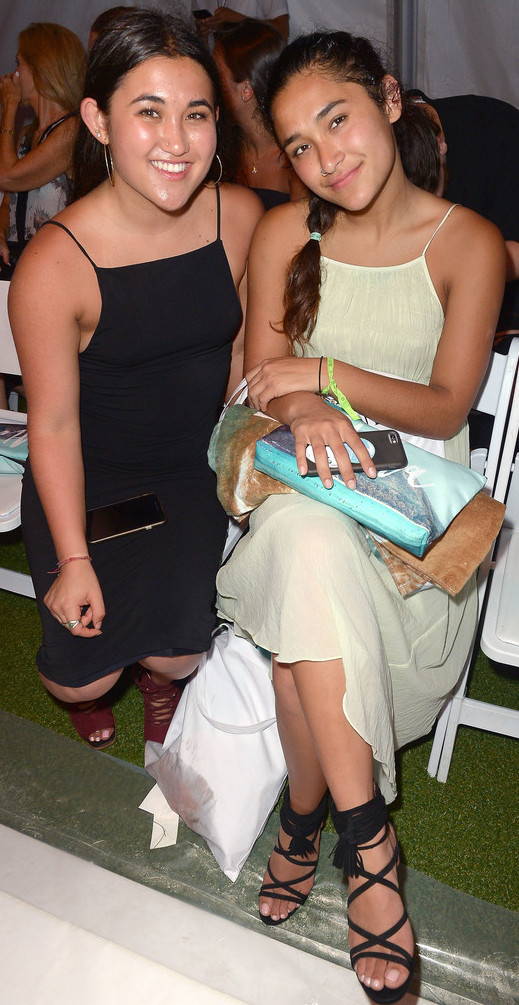 Karma was founded seven years ago by two sisters, Julienne and myself, Antje
Worring when we were just 14 and 15 years old. We started Karma because we wanted to make the best swimwear possible. Young women like ourselves could only purchase the most affordable pieces, but those suits had terrible labor-production standards and weren't the best quality.

Driven equally by frustration, natural business intuition and boredom, we started making our own swimwear. Born in Miami but raised in California, we were naturally in tune with fashion, environmental conservation and beach culture.

Trying on suits at the store could be frustrating and online sizing was not an alternative solution. Affordable fast fashion swim was also uncomfortable and could even be itchy at the beach. In response, Julienne and I designed adjustable bikinis so comfortable you could easily forget you were in a swimsuit.

Julienne and I spent the rest of that summer cutting fabric, designing and sewing swimsuits.Our product is luxe swimwear because of the materials and thoughtfulness put into our designs. We have worked hard to find the highest quality fabrics and sewers. Each Karma Bikini is produced on a limited production cycle, which means that we never reorder any styles once they sell out. We live with the golden rule: quality over quantity. Julienne and I stand by every product we sell and guarantee every Karma Bikini to be the softest and most comfortable bikini or your money back.

Karma is a life long mission and journey that is never ending. We recognize the urgency in which action must be taken in order for us to reverse the negative impacts of humanity: pollution, body image, ocean conservation, sustainability. "Let's be fashionable and not compromise the world of tomorrow."

Not only do we want to leave this planet a better place than we found it, but also give awareness to the issues that affect our customers every day. Ever since our inception we have been committed to donating 7% of all profits back to ocean conservation efforts. Our posts and blogs are meant to spread awareness about sustainability in fashion and beyond. We are constantly working to see what part you can take in enacting change and encourage others to do the same.
If you have supported us in any way over the years, whether purchasing our bikinis or liking our posts we thank you for supporting our dream and mission behind Karma!

Love, Antje & Julienne Worring